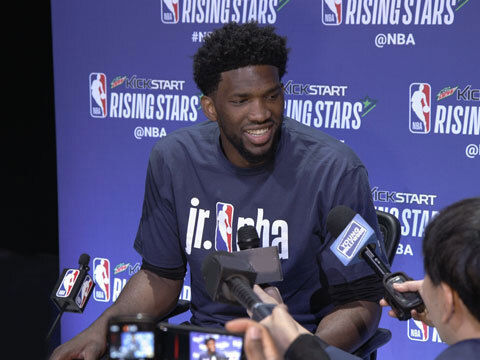 Rising Stars Ben Simmons, Joel Embiid, & More at NBA All-Star Weekend
Young Hollywood catches up with some rising stars in the basketball world during Media Day for the NBA All-Star Game in Los Angeles, including Joel Embiid and Ben Simmons (Philadelphia 76ers), Domantas Sabonis (Indiana Pacers), and Dillon Brooks (Memphis Grizzlies), who tell us when they first realized they were NBA-bound, who their fave rookies are, and more!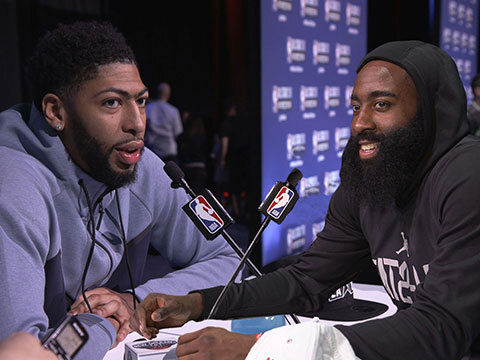 James Harden, Anthony Davis, & More Share Why They Love NBA All-Star Weekend
Young Hollywood is on the scene for Media Day during NBA All-Star Weekend in L.A. where we get the scoop from the all-stars themselves, including James Harden, Andre Drummond, Karl-Anthony Towns, Anthony Davis, and Kemba Walker, who tell us what it means to them to be an all-star, what jams they have on their all-star playlist, and more!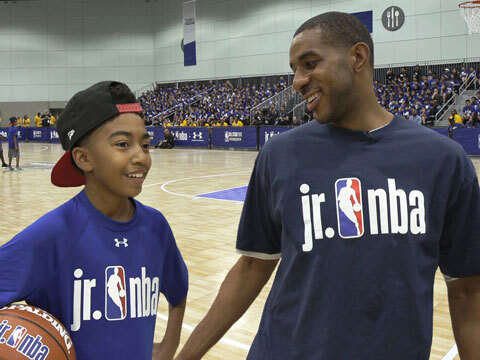 LaMarcus Aldridge & Miles Brown Show Their Skills at Jr. NBA Event
Young Hollywood dribbles on down to the Jr. NBA event where stars from both the NBA and the WNBA, like San Antonio Spurs star LaMarcus Aldridge, are teaching young kids, like "Black-ish" star Miles Brown, the basics of basketball during NBA All-Star Weekend in L.A.! LaMarcus tells us what he had to do to take his talents to pro-level as a kid himself, and Miles reveals whether or not he might make the transition from TV to b-ball!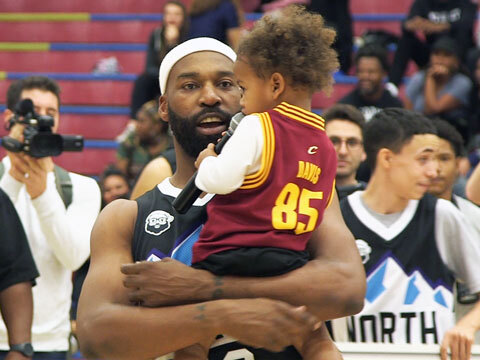 Baron Davis on Being Coached by Ice Cube
YH hits up the Black Santa Celebrity Basketball charity event where we sit down for a chat with the man of the hour, former NBA player Baron Davis, who explains why he created The Black Santa Company and mascot and what it means for inclusion and representation in the community. He also reveals what he wants for Christmas, his favorite cities to play in during his career, and what it's like being coached by Ice Cube!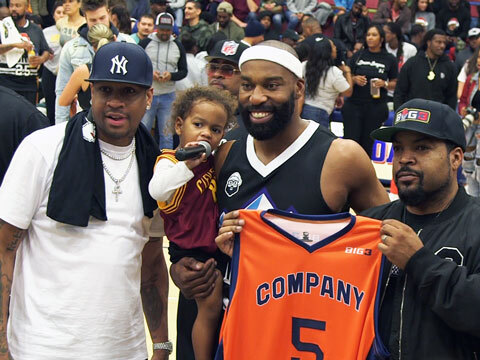 Allen Iverson & More Reveal Holiday Plans & New Year Resolutions
YH is hanging out at Baron Davis's Black Santa Celebrity Basketball charity event to catch up with the celebrity attendees and participants, including the man himself Baron Davis, as well as Ice Cube, Allen Iverson, Terrell Owens, and Casey Veggies! Find out their plans for the holidays and the new year and if they have any New Year's Resolutions!