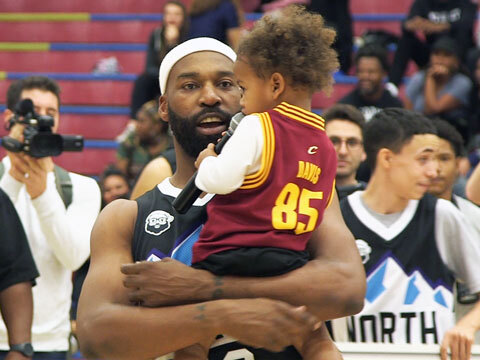 Baron Davis on Being Coached by Ice Cube
YH hits up the Black Santa Celebrity Basketball charity event where we sit down for a chat with the man of the hour, former NBA player Baron Davis, who explains why he created The Black Santa Company and mascot and what it means for inclusion and representation in the community. He also reveals what he wants for Christmas, his favorite cities to play in during his career, and what it's like being coached by Ice Cube!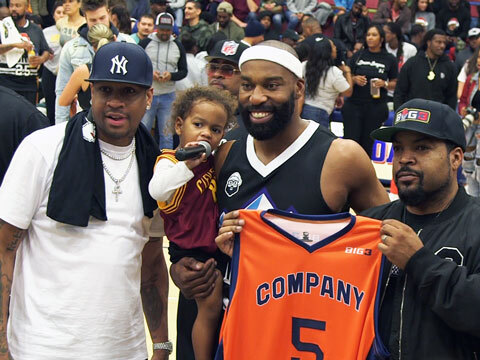 Allen Iverson & More Reveal Holiday Plans & New Year Resolutions
YH is hanging out at Baron Davis's Black Santa Celebrity Basketball charity event to catch up with the celebrity attendees and participants, including the man himself Baron Davis, as well as Ice Cube, Allen Iverson, Terrell Owens, and Casey Veggies! Find out their plans for the holidays and the new year and if they have any New Year's Resolutions!
Clayton Kershaw's Tips on Playing Ping-Pong Like a Pro
YH is at Dodger Stadium for Clayton Kershaw's annual Ping-Pong 4 Purpose charity event where we catch up with the man of the hour himself as well as teammates Austin Barnes, Justin Turner, Yasiel Puig, and master of ceremonies Jimmy Kimmel, who offer ping-pong tips and strategies and why they love supporting this cause!
Shaun White Spills On How He Met Simone Biles
YH catches up with Olympic snowboarding star Shaun White at the Kids' Choice Sports Awards to get his advice for other aspiring athletes and find out what keeps him young at heart! He also recalls how he met Olympic gymnast Simone Biles and reveals whether or not he would consider being on "Dancing With The Stars" like she was!
How Athletes Maintain Healthy Bodies at Body at ESPYs
Slip into something a little more comfortable as YH heads to ESPN The Magazine's BODY at the ESPYS party to strip down to the essentials about the magazine's annual Body Issue! We talk with participants and hopefuls alike, including actor Zachary Levi, skiers Lindsey Vonn and Gus Kenworthy, baseball star Prince Fielder, figure skater Ashley Wagner, footballers Julian Edelman, Mike Daniels, Donald Penn, and Chris Harris Jr, and softball star AJ Andrews, as well as Editor-In-Chief Alison Overholt. Plus, Naughty By Nature is on-hand to get down with O.P.P.!