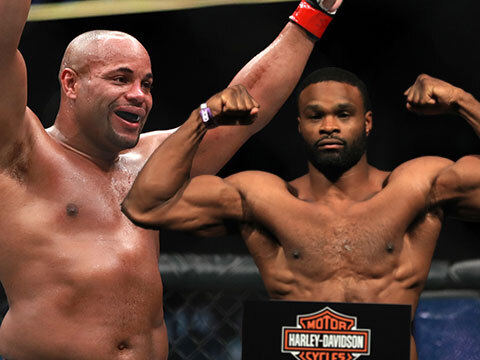 UFC Tonight Set Visit with Daniel Cormier & Tyron Woodley
Young Hollywood heads to the set of Fox Sports' "UFC Tonight" where we catch up with host and UFC champ Daniel Cormier, as well as fellow MMA fighters Max Holloway and Tyron Woodley, who give us some insight on how they mentally prepare for fights, share their best moments in the octagon, and reveal their personal mottos!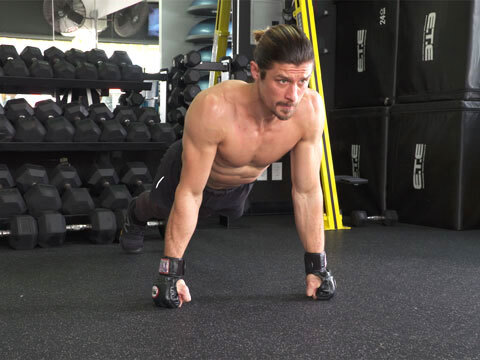 The Secret to Halle Berry's Body
When it comes to #FitnessGoals, Halle Berry is always at the top of the list, so Young Hollywood cuts to the chase and heads to Hermosa Beach to get the scoop from her personal trainer himself, Peter Lee Thomas! Find out what a typical workout routine for the Oscar-winner entails, from a vigorous warmup, a little boxing, some strength training, and, of course, another crucial aspect, nutrition!
Skip and Shannon: Undisputed Set Visit
We put our debatin' caps on as Young Hollywood heads to the set of Fox Sports' "Undisputed" where we chat with commentators Shannon Sharpe and Skip Bayless about their many colorful debates on an array of sports topics, and neither are willing to wave the white flag! We also talk to host Joy Taylor about what it's like to be caught in the crossfire of these heated discussions, plus we head into the control room to see what it takes to keep up with the melees!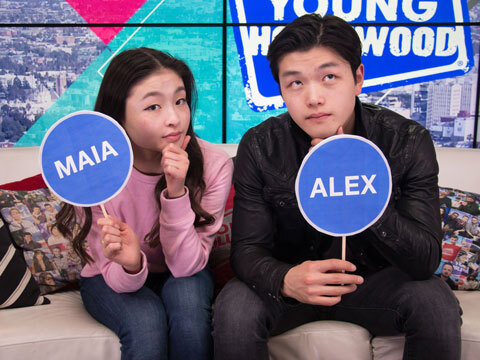 Maia & Alex Shibutani Play Who's Most Likely To: Shib Sibs Edition
We're hanging out in the Young Hollywood Studio with none other than the Shib Sibs themselves, Maia and Alex Shibutani, where we challenge them to a round of "Most Likely To" to find out how well the Bronze medal-winning Olympic ice dancers really know each other! Find out which one is most likely to win a medal in another sport, forget their skates before a competition, get starstruck, and more!
Tanner Byrne Talks About His Biggest Injuries in PBR
Young Hollywood is off to the rodeo to catch up with professional bull rider Tanner Byrne to get the ins and outs on what it takes to dominate this action-packed sport, from the right equipment to wear to how to properly grip the rope handles. He also explains how scoring works, shares with us some injuries he's sustained, and introduces us to one of the bulls!