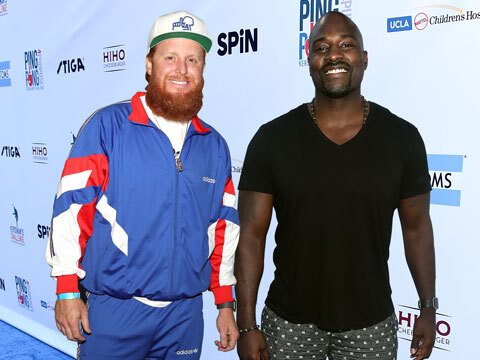 Do Justin Turner, Marcellus Wiley, & Athletes Like Lebron James?
Young Hollywood returns to Dodger Stadium for Clayton Kershaw's annual Ping Pong 4 Purpose event, where athletes and celebs gather to talk strategy and dish on Lebron James coming to L.A.! Hear from Dodgers third baseman Justin Turner, NFL star Marcellus Wiley, "Ballers" star Donovan Carter, basketball announcer James Worthy, L.A. Clippers star Jawun Evans, actor Josh Henderson, "Bachelor in Paradise" stars Jared Haibon and Ashley Iaconetti, and Bill Nye the Sciene Guy!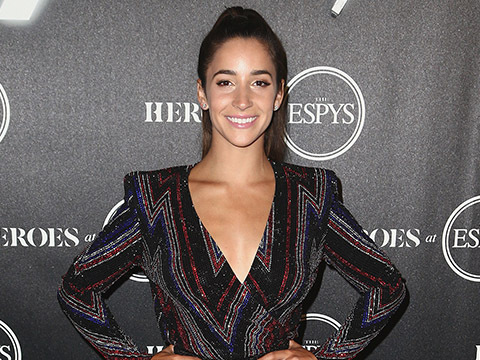 How Olympian Aly Raisman Built Her Courage & Advice On Speaking Out
Young Hollywood is at the Heroes at the ESPYs event where we catch up with gold medal-winning Olympic gymnast Aly Raisman, who opens up about finding the courage to stand up for herself as a survivor and take her power back, and she offers advice to anyone else out there who might be afraid to come forward and speak their truth.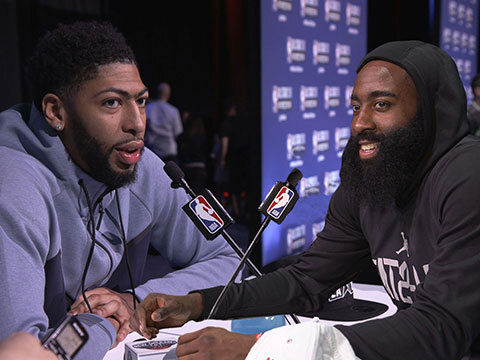 James Harden, Anthony Davis, & More Share Why They Love NBA All-Star Weekend
Young Hollywood is on the scene for Media Day during NBA All-Star Weekend in L.A. where we get the scoop from the all-stars themselves, including James Harden, Andre Drummond, Karl-Anthony Towns, Anthony Davis, and Kemba Walker, who tell us what it means to them to be an all-star, what jams they have on their all-star playlist, and more!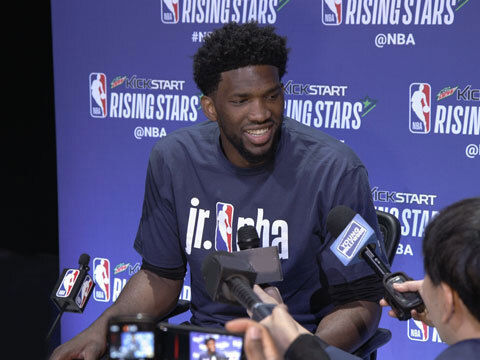 Rising Stars Ben Simmons, Joel Embiid, & More at NBA All-Star Weekend
Young Hollywood catches up with some rising stars in the basketball world during Media Day for the NBA All-Star Game in Los Angeles, including Joel Embiid and Ben Simmons (Philadelphia 76ers), Domantas Sabonis (Indiana Pacers), and Dillon Brooks (Memphis Grizzlies), who tell us when they first realized they were NBA-bound, who their fave rookies are, and more!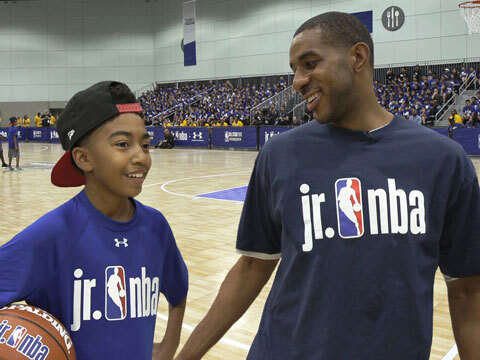 LaMarcus Aldridge & Miles Brown Show Their Skills at Jr. NBA Event
Young Hollywood dribbles on down to the Jr. NBA event where stars from both the NBA and the WNBA, like San Antonio Spurs star LaMarcus Aldridge, are teaching young kids, like "Black-ish" star Miles Brown, the basics of basketball during NBA All-Star Weekend in L.A.! LaMarcus tells us what he had to do to take his talents to pro-level as a kid himself, and Miles reveals whether or not he might make the transition from TV to b-ball!