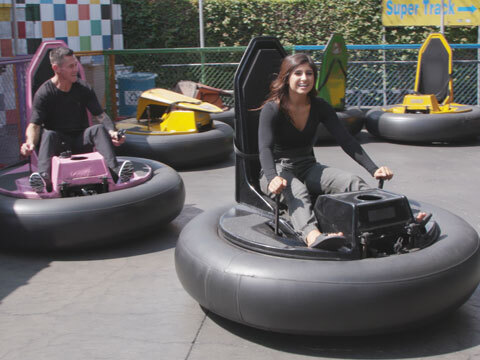 Bumper Car Racing With Brian & Hailie Deegan
Young Hollywood heads back to Go Kart World, this time to catch up with motocross legend Brian Deegan and his daughter, rising NASCAR star Hailie Deegan! Hailie tells us what advantages female racers have over their male counterparts behind the wheel and discusses following in the tire tracks of Danica Patrick, then we hop into some bumper cars for a race of our own!
NFL Rookies & Veterans Battle on Celebrity Family Feud
Young Hollywood is on the set of "Celebrity Family Feud" for their NFL Rookies vs Veterans edition to catch up with the pro athlete contestants, including Gerald McCoy (Tampa Bay Buccaneers), Stefon Diggs (Minnesota Vikings), Tyrod Taylor (Cleveland Browns), Arik Armstead (San Francisco 49ers), LeGarrette Blount (Detroit Lions), Mitch Trubisky (Chicago Bears), Myles Garrett (Browns), and Jamal Adams (New York Jets)! Find out who was nervous and which questions they think would be the hardest!
IndyCar's Oriol Servià Reveals Why He Opened His Own Poke Place
Young Hollywood heads to PoKing Poke where we catch up with the owner, IndyCar driver Oriol Servià, who tells us why he decided to open his own poke restaurant and how he balances running an eatery, auto racing, and raising a family!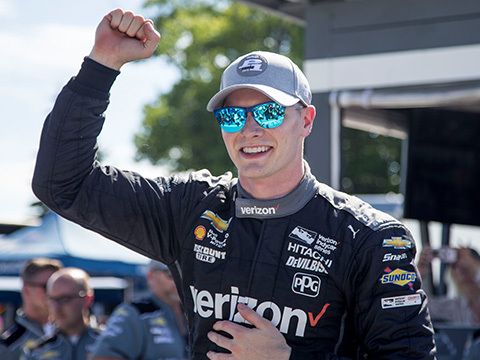 IndyCar's Josef Newgarden's Best Go Kart Tips
When you're in the mood for some indoor go kart racing, who better to show you the ropes than reigning IndyCar champ Josef Newgarden? That's just what Young Hollywood does when we catch up with the auto racing star at K1 Speed when he chats with us about how he cut his teeth on the sport in go karting and which fellow racers he has tried to model his career on! Plus he shares with us his ideal staycation then gives us some pointers before we hop into a car!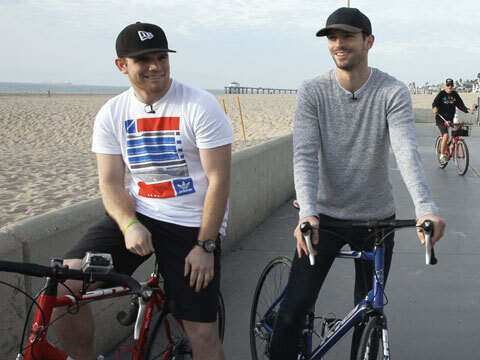 Beach Day with IndyCar's Alexander Rossi & Conor Daly
Young Hollywood heads to Hermosa Beach to join in some off-season activities with IndyCar drivers Alexander Rossi and Conor Daly, including some bike rides on the boardwalk, a little beach volleyball, and a stop at Paradise Bowls! Plus, the fellas scoop us on their participation in Season 30 of "The Amazing Race"!